Owner Resources
Information You Need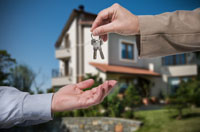 At Alderson Properties, we treat your home as our own. We offer a wide range of property management services to fit your needs as a landlord or home owner, and tailor our services to ensure that you have the highest level of service for your home.
Management FAQ
What Legal Agreements Do I Sign and My Tenant Sign?
The tenant signs the most comprehensive lease agreement in the industry – the Texas Association of REALTORS Lease Agreement. Currently at 16 pages, the lease covers your responsibility as the landlord and the tenants responsibility while they are occupying the property. It covers everything from rent amounts, security deposit handling, repairs, general up-keep, pets, etc. As an owner you will sign the Residential Leasing and Property Management Agreement. This agreement covers our terms and conditions to effectively manage your property.
View All
Have a Question?
Areas We Serve
Bulverde
Schertz
Cibolo
Universal City
Converse
Hollywood Park