Owner Resources
Information You Need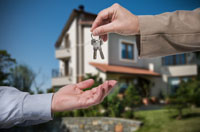 At Alderson Properties, we treat your home as our own. We offer a wide range of property management services to fit your needs as a landlord or home owner, and tailor our services to ensure that you have the highest level of service for your home.
Management FAQ
Will You use a Home Warranty Company to Service Repairs on My Property?
Short answer, NO. Long answer, in our opinion, Home Warranty Companies (HWC) offer a great service to an owner or new buyer of a property by taking care of any major repair issues for a nominal service fee charge. However, when it comes to servicing your rental property, repairs are one item that has to be done yesterday. HWC have a reputation for not servicing an issue for many days, sometimes weeks, and in our business of managing your rental property and keeping a tenant in your property, this is the greatest way to damage our reputation as a manager and yours as an owner.
View All
Have a Question?
Areas We Serve
Bulverde
Schertz
Cibolo
Universal City
Converse
Hollywood Park